Student Voices
Why did you choose to study abroad at Dokkyo University?
What are Dokkyo's most attractive features?
Mitchell Culhane, exchange student, Newcastle University, U.K. (2019-2020)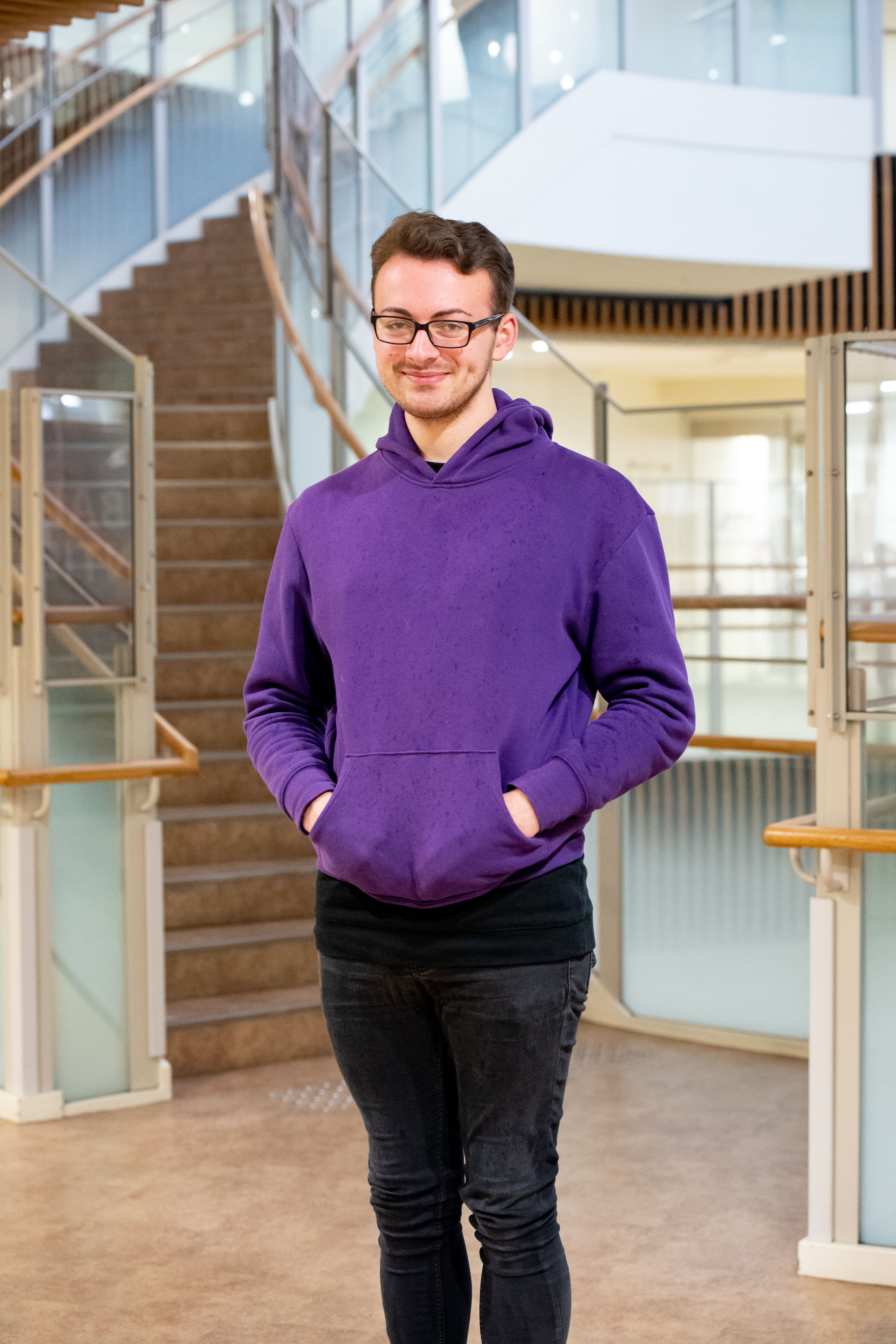 I chose Dokkyo University as it was recommended to me by my seniors. Every year, Dokkyo University gets good reviews and the students who study there come back with a good command of Japanese.
One of Dokkyo's most attractive features is the fact that it is located in close proximity to Tokyo, which means that I could visit Tokyo whenever I wanted but the place I lived, Yatsuka, was much less crowded than Tokyo. Also, the small teaching groups there allow you to improve quickly. Since I study German at my home university, another attractive feature for me was the opportunity to continue studying this at Dokkyo, which is well known for its high-quality German program. Furthermore, the International Center staff are extremely helpful. They help you sort out everything when you arrive and can help you with any problems that may arise.
Salih Gerdan, exchange student, Boğaziçi University, Turkey (2019-2020)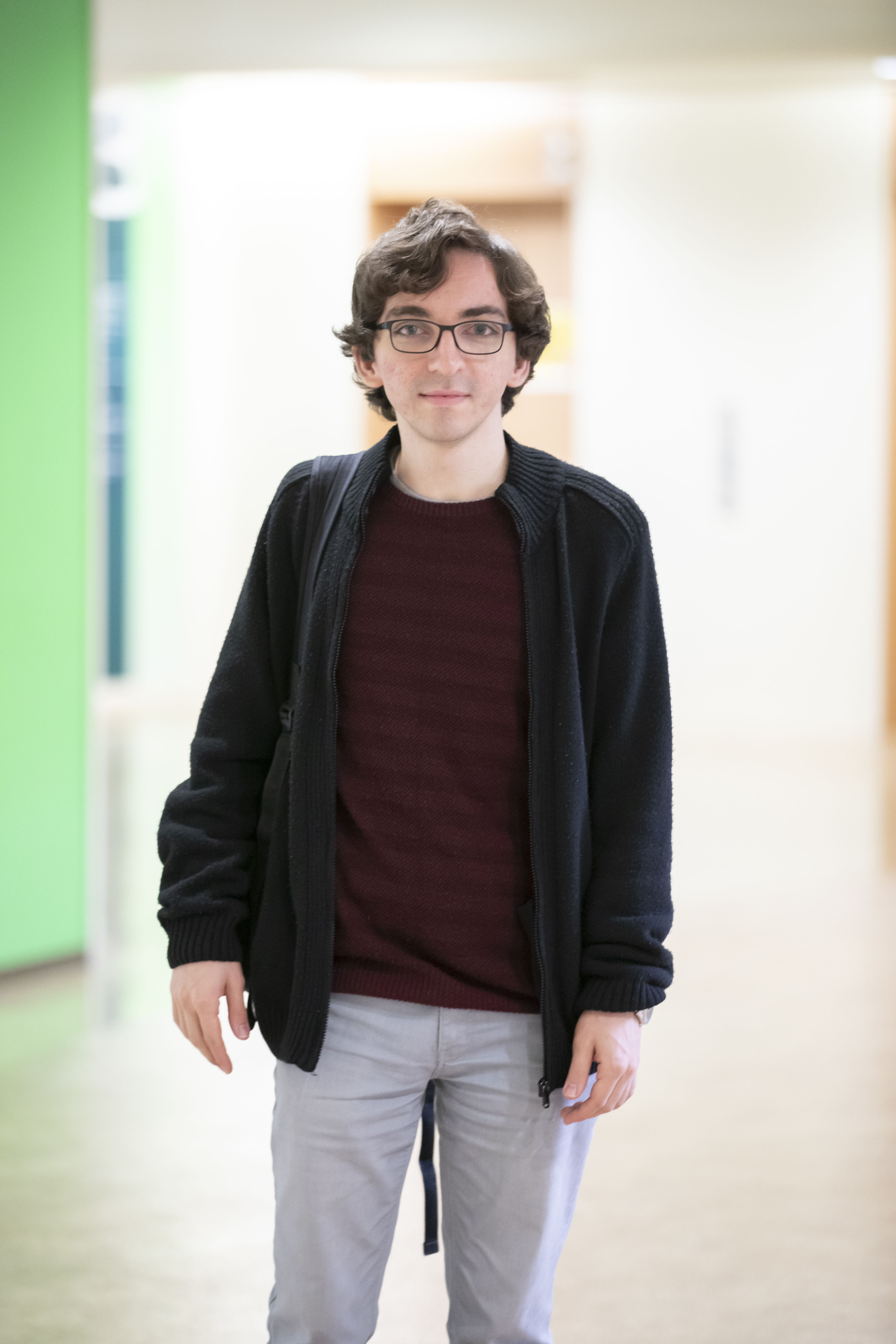 Studying abroad can be a worrying experience in many ways, but the help that I received from the Dokkyo University staff was a real blessing. They were kind enough to handle things like opening a bank account and taking out apartment insurance when I first arrived, and they remained exceedingly helpful throughout my entire year there. I also felt that Soka City was well positioned because it is less crowded and pricy than Tokyo, but still close to Tokyo and with good enough train links for it not to feel like you're missing out on anything. It's a nice, quiet city.
Some of my best memories were visiting Dokkyo's International Communication Zone (ICZ), which is a room where I would enjoy eating my lunch while chatting with other exchange students and Japanese students who wanted to talk to us. Participating in chatrooms for many different languages was also a great experience. You'll find Dokkyo students welcoming and open minded so interacting with them is invaluable.
You'll also get to live with other exchange students in your assigned apartment. My roommates were a great bunch of people from various different countries. Make sure you spend some quality time with the people you end up living with!
Florian Heinrich Icking, exchange student, University of Duisburg-Essen, Germany (2019-2020)
I had such a great time studying at Dokkyo University as an exchange student for one year. Because it was my first time spending so much time abroad, I was pretty excited at first but also kind of worried about how things would go. When I finally arrived, though, everything worked out much better than I could ever have imagined. This was all thanks to the efforts of the International Center, which was always supportive in every way. Also, I really enjoyed the campus and all of its facilities, especially the library as it had a really comfortable learning environment. In addition, the ICZ made it easy for me to meet new people and practice different languages with them.
However, the most important part of my stay there was obviously the Japanese Language Program, which provided suitable lectures for students with Japanese skill levels ranging from beginner to advanced. Even though I thought that some of lessons were a bit too challenging for me at first, the payoff was huge as it helped me make a lot of progress. On top of that, Dokkyo University allowed me to participate in a two-week internship at a community center in order to get a brief taste of the Japanese work culture. I appreciated this opportunity a lot.
Overall, I am delighted that I spent my exchange year at Dokkyo, and I will always have fond memories of the staff, my teachers, my fellow classmates, and the other students I met throughout that year.
Nai Hsuan Chen, degree student, Department of Management Science, Taiwan (2019 onward)
Dokkyo University is a medium-sized learning establishment with a peaceful environment that allows me to concentrate on my studies. Regardless of whether I'm studying for my major, learning a language, earning a certificate, or engaging in extracurricular reading, I take full advantage of the wealth of information and entertainment offered by the university library.
The Student Center is the university's main venue for leisure and recreation activities. It provides us with a place to hang out, get active, and have some fun. It is a really nice place that gives us an opportunity to enrich our university experience and interact with other students.
The ICZ is another place that I often visit to interact with other students. I have made many Japanese friends from other departments at the ICZ, and I find talking to students from various different countries here extremely beneficial because it enables me to expand my understanding of the world.
I participate in some extracurricular seminar activities as well as some university activities. I'm enjoying a really eventful and fulfilling life while studying abroad.
I love studying here at Dokkyo University because I feel safe expressing my thoughts and opinions. There are so many different types of people here, and each of them contributes something really special to the university, making it a unique learning environment.
Zheng Zhang, degree student, Department of English, China (2019 onward)
I chose to study at a Japanese university so that I could learn more about Japan. I was initially worried that the Department of English wouldn't teach us much about Japanese culture, but happily I have been able to learn a great deal about it in English thanks to a kindly foreign professor who is doing research in this field. One thing that struck me almost as soon as I arrived at Dokkyo was how students from all departments are very keen to mix with people from other cultures. As they say, Dokkyo really is the university of choice for foreign languages. Other students often ask me to tell them a bit about China and want to know more about our history and culture. Sometimes they ask questions that I can't answer because I don't know my own country well enough! In the end, we look it up together so we all learn something new.
I like that the university holds lots of events designed to build relationships with international students, not just locals. I also really like the ICZ, where I can play games and chat with students from all over the world, sometimes in languages other than Japanese. It's a great place to spend my free time when I don't have any lectures. The university also organizes day tours and visits to attend off-campus events where we get to experience Japanese culture up close. The event that has left the biggest impression on me was a professional Kabuki show that I went to with some Japanese friends. It was incredible to have this opportunity to see professional actors giving a spirited performance of stories from ancient times, live on the big stage. To me, one of the really great things about Dokkyo University is that they provide you with so many opportunities to experience Japanese culture and make friends with people from other countries.
Sometimes, it seems like everyone at Dokkyo University is either a student or a teacher. What I mean by this is that even the admin staff are like teachers. If you go to the International Center, for example, you can always find a sympathetic person to talk to about any difficulties that you might be having with living in Japan or with your studies. If you've got a problem, they're endlessly helpful. Also, they go out of their way to keep me informed and invite me to relevant events and activities. This is how I learned about the Xavier Cup Japanese Speech Contest at Sophia University, for instance. After I applied, they helped me fine-tune my speech and even helped me rehearse. They'll help you with anything, no matter how small the matter may be. So to me, they are more like extra teachers than admin staff.