Campus Facilities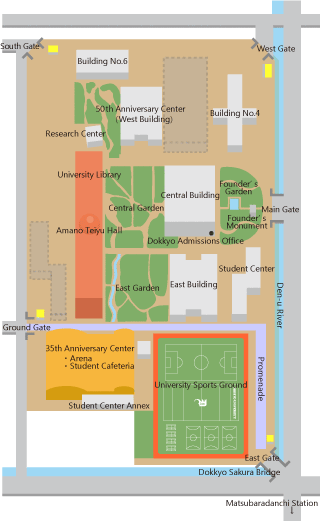 The campus is near the train station and it is a good environment where you can feel safe commuting to school. Being an "all-inclusive" campus with all departments and courses in one place, it features not only learning facilities but also book stores, convenience stores, cafes, and even hair salons, like a complete town.
Amano Teiyu Hall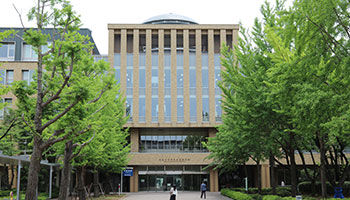 Amano Teiyu Hall was established in 2007 commemorating the 40th anniversary of the foundation of Dokkyo University.
35th Anniversary Center
The 35th Anniversary Center is a multipurpose facility built in 1999 to commemorate the 35th anniversary of the university's founding. Including a sports arena, smaller lecture hall, student cafeteria, multipurpose space, workout room, bookstore, convenience store, it is a place of recreation and relaxation for students.
Central Building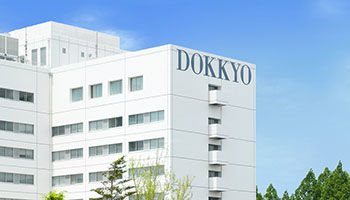 A 10-story building located in the center of the classroom area on the west side of campus, the Central Building serves a pivotal function at the university. It is the location of faculty member's individual offices, conference rooms, and administration offices.
Artificial Grass Grounds
University Sports Ground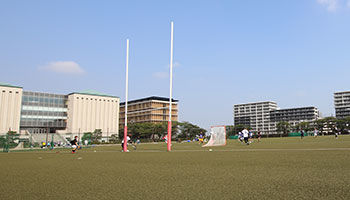 The sports ground completed in March 2007 is more than place for the university's sports and recreation classes and club activities; it is a facility for students and community residents alike to maintain and improve their physical and mental health.

The expansive sports ground has a total area of 29,000m² . The latest-generation artificial grass has been laid down over the entire ground with the objective of improving functionality and maintaining good conditions for competitive sports.

The University Sports Ground can be used for soccer, lacrosse, rugby, American football, baseball, futsal, tennis, archery, track and field (300 m track and 100 m short distance lanes), and other sports. A running road has been established outside the ground where people can enjoy jogging the nearly 630 m loop.